Calendar
Below is the current calendar for Halden Wofford and the Hi Beams. And here is a list of some of the places we've played.
February 2018
Friday, February 02, 2018 | 7:00 PM
The Caribou Room
55 Indian Peaks Dr.
Nederland, CO
w/ Bonnie and the Clydes.
Saturday, February 10, 2018 | 9:00 PM
Syntax Physic Opera
554 S. Broadway
Denver, CO
w/Hang Rounders, 5 and Dimers.
This schedule is kept current. However, we cannot be responsible for changes due to unforseen circumstances. Please confirm with venue before traveling long distances.
email list
latest cd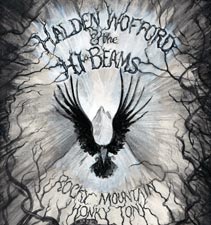 Rocky Mountain Honky Tonk (2013)Listen/Buy