Bios: The Band | Halden Wofford | Bret Billings | Greg Schochet | Ben O'Connor | Damon Smith
Ben O'Connor
Bass, vocals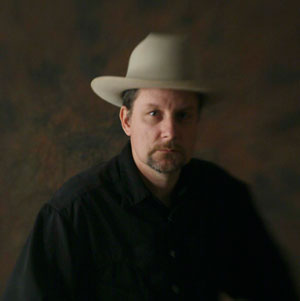 Ben is a New Mexico native who grew up listening to his mother's country music collection. An accomplished and popular fixture in the Colorado roots music scene, Ben has played upright and electric bass with a number of prominent Colorado country, rockabilly and bluegrass bands.
Ben is the Hi-Beams webmaster. Ben's Country Roots web site is a nationally popular reference for classic country music CDs. His heroes and influences include Merle Haggard, Buck Owens, Gary Stewart, Charlie Rich, Charlie Pride, Keith Whitley and many other classic country performers.
When not playing with the Hi-Beams or sitting in with other local acts, Ben teaches web design at Colorado State University and spends evenings at home with his daughter, Lily Dale.
Link: www.BenOConnor.com

Fri, Dec 14
Avogadro's Number
Fort Collins, CO
Sat, Dec 15
Syntax Physic Opera
Denver, CO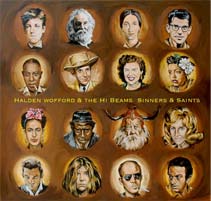 Sinners & Saints (2010)